Biography: Jerilyn Fisher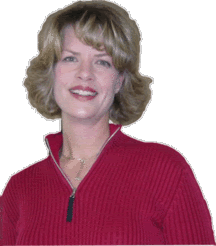 Jerilyn Fisher — Senior Loan Officer

Jerilyn Fisher has been with
Harris Financial Corporation
for over 8 years and has over 12 years experience in the mortgage and real estate industries. Since joining Harris Financial Corporation, Jerilyn has been directly responsible for financing well over $55 Million in residential mortgage loans.

Before coming to Harris Financial Corporation, Jerilyn gained valuable experience in the real estate industry as a residential Real Estate Agent with Century 21, providing knowledgeable insight into the real estate market. Additionally, skills she acquired as a Licensed Property and Casualty Agent with Allstate also contributed to her real estate and financing expertise.

Jerilyn takes a personal interest in finding the best mortgage programs for her clients and knows that no single program is right for every borrower. Because of her professionalism and her ability to make the mortgage process easy for her clients, Jerilyn often has the privilege of working with the same clients over and over as they move into new and bigger homes, or refinance their current homes at lower interest rates.

Jerilyn stays up to date on all of the current mortgage programs available by attending workshops and educational forums provided by local, regional and national lenders. Because Harris Financial Corporation acts as an independent Mortgage Broker, she has the ability to shop the market and recommend the most suitable mortgage program available.

Jerilyn's husband and four boys keep her quite busy. However, she is active in the community through her involvement in the Linden Football and Wrestling Programs. Her hard work, ethics and commitment to her family makes her a fine example for her children and a proud member of the Harris Financial family.